Home
News
Business
An Interview With Houston Mechatronics, Inc Co-Founder, Chairman and CTO Nicolaus Radford
An Interview With Houston Mechatronics, Inc Co-Founder, Chairman and CTO Nicolaus Radford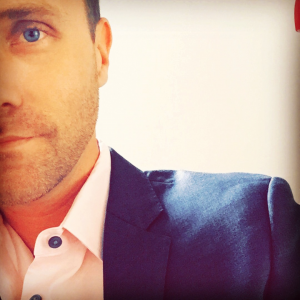 Mr. Radford is co-founder, Chairman and CTO of Houston Mechatronics, Inc (HMI), a rapidly growing robotics and mechatronics startup specializing in both intelligent automation and electric vehicles. Prior to HMI, he spent 13 years at NASA's Johnson Space Center in the Dexterous Robotics Laboratory. At the conclusion of his career within the government, he was the Principal Investigator (PI)  for the Valkyrie project, a humanoid robot developed initially for disaster response outlined in the DARPA Robotics Challenge (DRC). There, he led and managed a mixed staff of 55 engineers and technicians, through the design, development and field testing of that 44 degree of freedom humanoid robot. The concept, design, manufacturing, and assembly were completed in 9 months time.  Former to that, he served as the Deputy and Chief Engineer for Robonaut 2 (R2), a spaceflight humanoid robot, initially developed in partnership with General Motors as a lab prototype for advanced manufacturing processes requiring human level dexterity and coordination. He then led the efforts to redesign and qualify R2 for the International Space Station, which was successfully completed in less than 6 months.  He was also the PI for NASA in DARPA-funded advanced electric machine research for robotics using Variable Flux Memory Motors (VFMMs). He also led NASA's efforts in exoskeleton research for crew exercise and mobility assistance and served as Co-PI for NASA on DARPA's Warrior Web program which focused on wearable robotics for military applications. He has extensive experience leading multi-disciplinary teams in challenging development timeline environments. During Mr. Radford's tenure at NASA, he was the recipient of countless patents, design awards, and commendations for his expertise and leadership which culminated in him receiving NASA's Outstanding Leadership Medal.
Q: What is your most recent news?
A: As our​ ​recent ​news goes, we had the pleasure of closing on a Series A investment from a large oil and gas firm here in Houston. This has been very exciting! It is clear how integral robotics will be to the future of oil and gas and we are positioned nicely to leverage our IP portfolio. We are finding a large market for the technologies and robotic system development expertise that we developed during our former NASA years. So that investment has really given our company the wings it deserves to be successful. To quote every entrepreneur​'​s favorite tv show, Silicon Valley, "Let's see how high she can fly!"
The unfortunate part of our customer base is they require us not to disclose much about the projects we are working on. Since we primarily serve the oil and gas markets, technology competition is very fierce and very secretive. However, what I can say about our most recent project is it focuses on subsea electric manipulation, which is a hot topic right now and we have a project developing a very large robot arm for subsea operations. It's quite amazing to go from developing robot arms that are on the space station orbiting 250 miles overhead to 2 miles deep on the ocean floor. Just flip the pressure sign, right? Should be pretty simple…..
Q: Could you tell us about a compelling use case using one of your robots?
We also have a robotics development project to help some human workers in a factory with a manufacturing task in an environment where the item being made is at about 650 degrees Celsius and currently requires the coordination of several people, in thermal pressure suits, performing a task that I wouldn't wish on my worst enemy. We are deploying robots into this task area and those robots will be performing some highly autonomous, complex, dexterous, and sensate tasks, at times in the presence of their human counterparts. This requires unparalleled safety, coordination, planning, and autonomy. The really novel aspect is how and where those robots will be commanded from. Can't give away too much! At the end of the day, we are bringing the reliability of traditional industrial robotics into the service sector giving our customers higher quality, safer workplaces, and lower overall costs.
Q: What lessons have you learned from your customers so far?
Any time you are changing a long established way of doing something, especially in an industry like oil and gas, notorious for evolving slowly, there are challenges associated with deploying new technologies. We have learned that our customers need to be carefully educated on the up front cost of developing service based robotics. Our customers have been very good at knowing why and where they want to bring robotics into their business model, and they generally understand the OpEx gains to be had, but they haven't​ fully​ understood the CapEx side yet. Personally, I believe Hollywood hasn't done us any favors and although the fundamental research has been performed in the robotics space to make our customer's ideas a reality, there is still quite a bit of engineering to be done.
Q: What surprised you on the 2015 robotics market?
2015 was an awesome year for robotics, not just because it was HMI's first full year in business, but because the year explosively started and sales for robot companies increased considerably and in North America, soared to an all time high. That's an excellent trend. The United States continues to be a considerable force, with over 200,000 robots installed in US factories, which is second only to Japan. Another surprising element was the rate at which the consumer robotics market is growing, which was seven times faster than the manufacturing robotics market. What's generally just amazing is what an exciting time to be alive!
Get a glimpse of the future of robotics
If you'd like to learn more about the future of robotics, I invite you to attend the Innorobo Keynote on May 25 in Paris: "Impact and challenges of the robotics revolution – Horizon 2030". In the Technologies session, Melonee Wise (Fetch Robotics) and Nicolaus Radford (Houston Mechatronics, Inc) will discuss:
The rise of the robots: do we really have to fear AI?
What is the most effective human-robot interface?
What can robotics gain from open-source software and technologies?
.