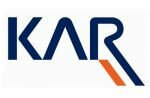 KAR – Korea Association of Robot Industry
KAR represents 200 Korean robot companies which develop, manufacture and distribute robot components and materials, robot embedded system, robot application in automation and SI, Robot SW, contents, service and so on in the territory of Republic of Korea. KAR is actively involved in marketing survey including research & survey report, press releases and organizes an international robot exhibition 'ROBOTWORLD'. Also we conduct export promotion and international co-operation for Korean robotics companies.
Website : www.korearobot.or.kr
JARA – Japan Robot Association
The Association aims to further the development of the robot manufacturing industry by encouraging research and development on robots and associated system products and promoting the use of robot technology. Through this, the Association strives to promote the use of advanced technology in industry and to enhance the welfare of the nation, in turn contributing to healthy economic growth and boosting living standards.
Website : www.jara.jp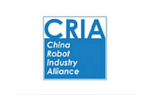 CRIA – China Robot Industry Alliance
CRIA is a non-profit organization composed voluntarily by enterprises, manufactures, universities, research institutes, regional or local robotic associations, related organizations as well as government-sponsored organizations in the fields of R&D, manufacturing, application and services of the robot industry in China. Founded on April 21, 2013, it has 104 members so far. The Secretariat of CRIA is located at CMIF where is also the location of the CRIA's headquarter.
Website : www.cria.mei.net.cn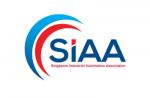 SIAA – Singapore Industrial Automation Association
The Singapore Industrial Automation Association has been the vanguard of the automation movement since 1982, actively involved in promoting applications of industrial automation to enhance the competitiveness of Singapore businesses and products. It strives to be an excellent industry association linking vendors with end-users, Government bodies and Applied Research Institutes supported on three pillars of core service in the Area of Business, Information and Technology. Singapore's Industrial Automation Industry is blessed with a strong entrepreneurial base, a highly skilled and cost-competitive workforce and with world-class capabilities in business management, technology, and innovation. The members of SIAA have a proven track record in technology innovation studies and educational accreditation.
Website : www.siaa.org
BNP Paribas Cardif

BNP Paribas Cardif insures 90 million clients in the world. As the insurance subsidiary of BNP Paribas, it aims at being the global benchmark for insurance partnerships and the leading provider of personal insurance solutions.
BNP Paribas Cardif operates in 36 countries with strong positions across Europe, Asia and Latin America.
The company develops products and services in savings and protection, and distributes them through a network of partners, including banks, credit companies, the insurance units of automobile manufacturers, telecoms operators, insurance brokers, retailers, etc.
Website : www.bnpparibascardif.com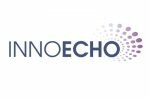 Innoecho
Innoecho is an Impact Consulting firm focused on business development through innovation and expertise in worldwide robotics markets, Innoecho brings together a vast business ecosystem of disruptive technologies in order to make the world a better place.
Throughout the year, Innoecho drives a community of over 3,500 robotics companies worldwide with nearly 10,000 leaders and decision makers who work together through open innovation and see robotics technologies, products and services as opportunities for technology-fueled growth, competitive advantages and sustainable humanity.
Website : www.innoecho.com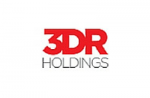 3DR Holdings
3DR Holdings, LLC invests in media properties related to 3D Printing, Robotics and Frontiertech.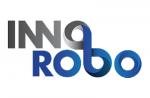 Innorobo
Innorobo, renowned as Europe's only international event 100% dedicated to robotics and all disruptive innovations from around the world, showcases technological innovations that offer solutions to today's and tomorrow's societal challenges.
It brings together a vast ecosystem of decision makers, from researchers to directors of large groups, to educational leaders,institutions, the media and start-ups.
At Innorobo, leaders from all industries pick up on the latest innovations and turn them into market advantages and new growth opportunities.
Website : www.innorobo.com
Inside3DPrinting
Inside 3D Printing Conference and Expo is the leading B2B trade show for the 3D printing industry. As an attendee, you'll explore the business applications of 3D printing through our conference sessions, hear keynote presentations from industry influencers, add valuable contacts to your network, and watch the latest 3D printers and services in action. Discover how the 3D printing boom will affect your brand or business and join us at our upcoming events.
Website : www.inside3dprinting.com