Aleph Objects, Inc. Expands Global Operations to Sydney, Australia. Now Offering Free Shipping of LulzBot 3D Printers, Parts, and Plastics in Australia
LOVELAND, COLO., USA – After tripling sales in 2015 and hitting a record-breaking US$15 million in annual revenue, Aleph Objects, Inc. is further scaling its global operations in 2016. The company announced on February 9, 2016 a new fulfillment center in Sydney, New South Wales, Australia, and free shipping in Australia of the company's LulzBot® 3D printers, parts, and plastics for orders over US$50.
"The Australian market is strategically important in the rapidly growing desktop 3D printing industry," said Harris Kenny, Vice President of Marketing at Aleph Objects. "Offering free shipping in Australia through this new fulfillment center reflects our commitment to both serving our customers in the country and expanding access to the award-winning LulzBot® 3D printer platform."
LulzBot Free Software and Open Source Hardware desktop 3D printers stocked in Australia with free shipping include:
LulzBot Mini – A consumer-friendly desktop 3D printer made for home users, makers, designers, engineers, and more. Ease-of-use features include a self-leveling bed and a self-cleaning nozzle, while also respecting the user's freedom to 3D print a wide variety of different materials.
LulzBot TAZ 5 – A versatile, high-performance desktop 3D printer for industrial and advanced users. This machine features the ability to upgrade to multiple different tool heads, includes a graphical LCD for tetherless printing, and boasts large build volume (print area).
All LulzBot 3D printers come with the company's standard one-year warranty and technical support policy, with email and phone availability seven days a week. In addition to 3D printers, the company's Sydney fulfillment center also carries tool heads, components, accessories, and a full line of filament materials for Fused Filament Fabrication (FFF) 3D printers.
Aleph Objects' Sydney, New South Wales, Australia fulfillment center joins the company's existing fulfillment centers in Chicago, Illinois, USA; Philadelphia, Pennsylvania, USA; Toronto, Ontario, Canada; and London, Great Britain, UK. Combined, these facilities serve the company's customers in over 85 countries around the world.
Entire press release : press-release_aleph-objects-australia
SIMILAR ARTICLES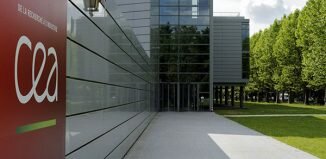 Research institutions in France, Germany and Japan top the Reuters Top 25 Global Innovators ranking of government research institutions