Clearpath joins John Deere supply base
(Kitchener, ON, Canada – February 23, 2016)  Clearpath, developer of OTTO – the self-driving vehicle designed exclusively for material transport, has been chosen to supply self-driving vehicles for assembly line conveyance to John Deere's operation in Horicon, Wisconsin.
"Clearpath's goal is to redefine manufacturing with OTTO self-driving vehicles," said Matt Rendall, Chief Executive Officer at Clearpath Robotics.  "John Deere is a pillar of America's manufacturing economy and we are thrilled to supply them with OTTO vehicles to drive productivity."
OTTO enables customers to improve throughput, reduce costs, and to stay flexible with the changing needs of their material flow process. The solution provides infrastructure free navigation, obstacle avoidance, human-safe collaboration, and a payload capacity of 3000 lbs.  Customers using OTTO self-driving vehicles typically experience a return on investment in 18-24 months.  For more information about OTTO, visit www.clearpathrobotics.com/otto.
Media Contact:
Meghan Hennessey
Marketing Communications
519-513-2416 x833

www.clearpathrobotics.com
SIMILAR ARTICLES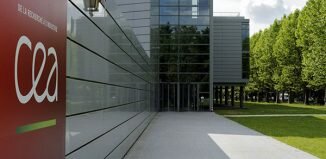 Research institutions in France, Germany and Japan top the Reuters Top 25 Global Innovators ranking of government research institutions